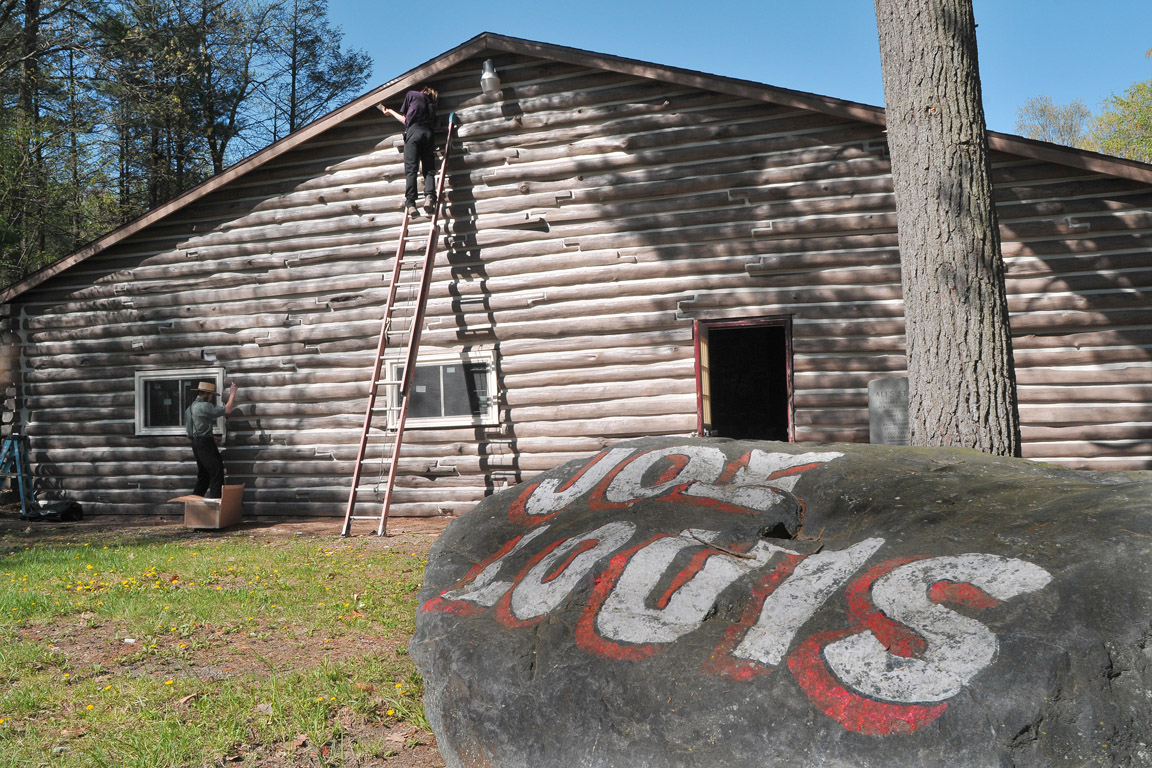 Renovations to Muhammad Ali's Old Training Camp in Deer Lake Revealed
DEER LAKE, Pa. — Some consider him the world's great boxer and he used to train right here in northeastern Pennsylvania.
Muhammad Ali built a training facility in Schuylkill County years ago.
Last year, a new owner bought the place and has been working on converting it into a museum.
Sunday will mark two years since Muhammad Ali passed away. On Friday, the man who bought Ali's training facility near Orwigsburg wanted to unveil some of the renovations made to the property since he bought it shortly after Ali's death.
Newswatch 16 has stopped here many times over the years, including when the legend himself was staying here.
Now what used to be Muhammad Ali's old training camp near Deer Lake is starting a new chapter.
"I just want a place where his legacy can correctly, be celebrated, reflected, and have it be here as long as we can figure out to do it," said owner Mike Madden.
Mike Madden, son of famed football coach John Madden, bought the camp after Ali died in 2016. He's worked ever since to turn the place into a museum.
Madden invited a small group of people to take a look at the progress.
Among them, Muhammad Ali's former business manager who first brought the heavyweight champ here all those years ago.
"It was away from everybody. You couldn't train in Philadelphia. You couldn't train in Atlantic City, Baltimore. It was just enough to keep a lot of people away. And, everyone was so good to him up here," Gene Kilroy recalled.
The camp is spread across several acres. The owner has renovated the lower portions of it. He plans to renovate the upper portions soon.
"We put a boxing ring back in the gym and some pictures and we got some video displays in a couple places. So, it is still a work in progress, but there is still some stuff to see," Madden said.
Looking over all the walls filled with so many iconic moments in Muhammad Ali's life, some of his biggest fans still can't believe the boxer spent so much of his training time here.
"It's just a dream come true to see this camp rejuvenated and be made into a museum," local boxing official Bernard Bruni said.
Mike Madden has invested more than $1 million into the project.
The plan is to eventually open the camp to the public once all the renovations are complete.