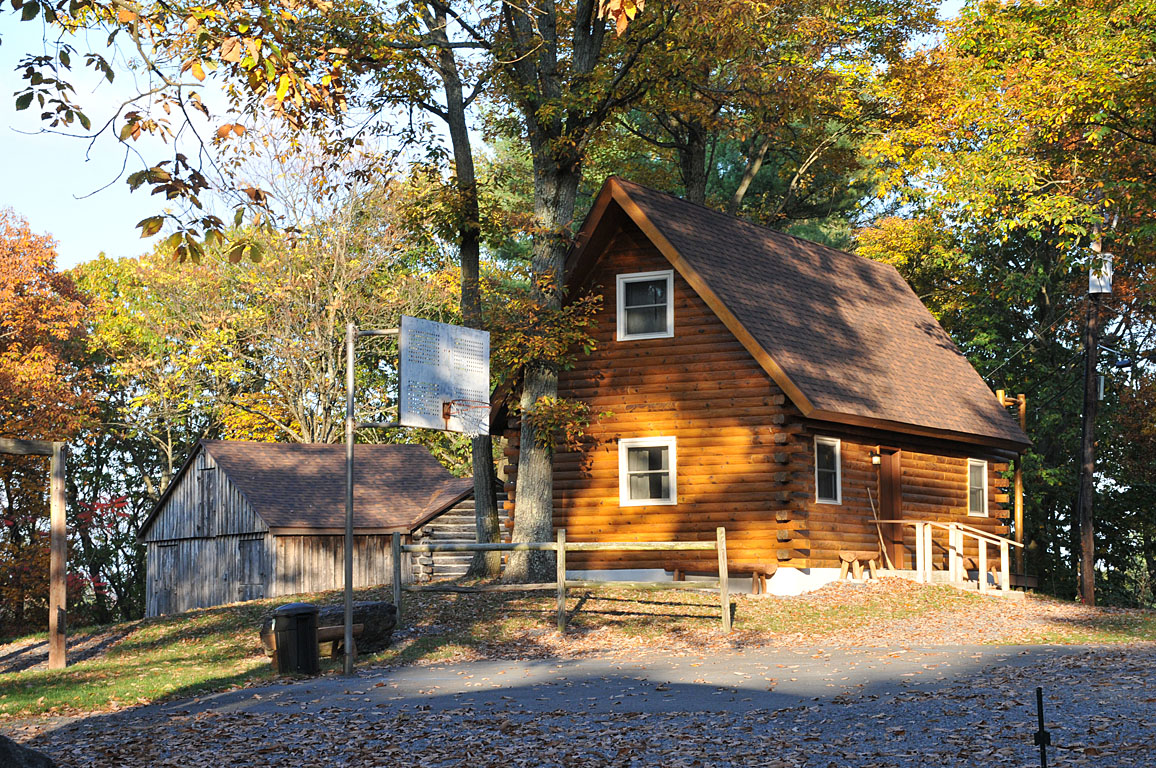 How a small, mostly white town in Pennsylvania became home for Muhammad Ali
The Washington Post
By Adam Kilgore June 9, 2016
DEER LAKE, Pa. — They have flocked here by the hundreds, on a pilgrimage, drawn by the past and the spirits whistling through the maples and beeches. The sign on one side of Sculps Hill Road reads "Welcome To Muhammad Ali Training Camp." On the other side are two boulders, painted with the names of Sonny Liston and Jack Dempsey. Sixteen other boulders with the names of Ali's boxing heroes, painted by Ali's father as he was dying of cancer, ring the property.
Six bouquets were scattered around the Liston boulder, where Wednesday afternoon Don Gardner and Mike Pocquat, two retired cops from New Jersey, snapped pictures and grinned in awe. "Muhammad leaned up against this rock right here," Gardner said. They had driven hours to stand there. "Nostalgia," Pocquat said. "It's our childhood."
Ali's memorial service will take place Friday afternoon in his home town of Louisville. But Ali's death resonated all over the world, uniquely so here, in the bucolic artists' community where Ali spent the final stages of his career, the little town that experienced an eight-year brush with The Greatest.
Ali built his training headquarters on a plot of land up Sculps Hill Road and became part of the community. Kids would rise at 5 a.m. so they could jog behind him on Drehersville Road. He showed them magic tricks and invited them over to watch old boxing matches on 16-millimeter film.
When he spotted the place, then just a deer path up a dirt road, he turned to George Dillman, a beloved friend who would come to own the property. "I love the feel," Ali told him. "There's lots of energy."
Dillman, a karate champion who once trained with Ali, has owned the camp since 1997. It remains largely intact, a piece of Deer Lake that somehow both stands apart and blends. Located about an hour northeast of Harrisburg, Deer Lake is busier now, a new highway lined with fast-food restaurants cutting through it. The parts around the lake and the cottages still look the same. At the 2010 census, 667 of 687 residents were white, and none were black. "I think we have the highest per-capita income in Schuylkill County," Mayor Larry Kozlowski said, "which isn't a lot."
Attracted by seclusion
The pugilistic enthusiasm of one man gained Deer Lake an association with boxing. Bernie Pollack, the owner of Pollack's Mink Farm, made a small fortune selling fur coats. The money allowed him to turn his boxing passion into more than a hobby. He started promoting fighters, from Golden Gloves to tenured pros, and inviting them to train on the mink farm, where he had built an outdoor ring. The seclusion of the place proved attractive.
One of Pollack's fighters, Ernie Terrell, boxed Ali for the heavyweight championship in 1967 — and lost badly. Pollack used the occasion for an introduction. Shortly thereafter, looking for a respite from bustling, media- choked gyms, Ali started coming to train on Pollack's farm. He liked the cool, fresh air and how the people in town allowed him to train in peace and blend in.
The outdoor ring quickly proved untenable. When a storm interrupted his training, Ali decided the heavyweight champion required a permanent home. Pollack's brother owned land a few miles up Route 61, just less than six acres. Ali and his entourage drove Jeeps up the dirt road to inspect it. It was all woods and a small trail, but Ali envisioned his camp.
Ali bought the land and started building. At first, Ali chopped down a tree, hardwood oak and ash, every day with an axe. He eventually constructed 18 buildings — cabins for him and his entourage, a gym for a ring and heavy bags, a chalet, a bunkhouse for sparring partners, a mosque, a kitchen where Lana Shabazz, the daughter of Malcolm X, cooked for him. Inside buildings, oil lamps provided light and heat. The boulders with names were placed around the perimeter — Jack Johnson, Joe Frazier, Rocky Marciano, Ali himself. In a courtyard, he built a brick fireplace and set up three hexagonal picnic tables in front of it. He designed the cabins in a circle, mimicking the look from old Westerns he loved. He frequented the antique store in town and bought an old-fashioned water pump. Ali owned the camp from 1972 to 1980, and it's all still there.
David Crouse is the Deer Lake borough council president now. He has lived in Deer Lake all his life, and as a boy he would ride his bike to the camp and watch Ali train for hours. They developed a relationship, Ali doting on him. One afternoon, Crouse stayed at the camp so long his father went looking for him. He pulled into the camp as Ali was pulling out.
"Hey, Champ," Crouse's father yelled. "Is Dave here?"
"Is he a white boy?" Ali joked. "Then yeah, he's in there."
By choosing Deer Lake, a world-famous, brazen and polarizing black man dropped into a tiny, homogeneous community. He didn't remain secluded in his cabins, instead becoming enmeshed in the town. Mostly, but not entirely, they welcomed him.
"I'm sure there were people out there who didn't like him," Crouse said. "It wasn't like a town divided or anything."
There were grumblings about his stance on Vietnam and his race. "There was a lot of prejudice at first," Dillman said. "I know it." Ali used his intellect and his charisma to deflect even the vilest.
Rosemary Modesto, now Kozlowski's wife, worked as a waitress at the Deer Lake Inn in her mid-20s, for years waiting on Ali. He would come in with Bundini Brown and an entourage, sometimes seven or eight deep, sometimes with "two beautiful, tall black women," Modesto said.
Ali spoke softly and ordered broiled fish, trying to eat healthy. The group tipped well — "you do remember things like that," Modesto said. Modesto once mentioned she wanted to buy a Corvette, and Brown recommended a place in New Jersey where she could fetch a good deal.
"When they came into the restaurant, they made it so they were just customers coming in," Modesto said. "Although it seemed like it should have been a big deal, it just wasn't."
One morning, Crouse rode his bike to the compound, expecting a standard day, and instead he saw a parking lot jammed with cars and TV trucks. Brown led him in through the back door and whispered to be quiet because there would be filming. Crouse watched a man in a gorilla costume emerge, and Ali shouted from the ring, "There's Joe Frazier!" The cruel taunts that defined a rivalry were made at a promotional shoot in Deer Lake.
"We realized, this is history here," Crouse said. "We didn't realize at the time."
Like Modesto, Crouse remembers Ali speaking softly in most circumstances, revealing his bravado only for celebrities and cameras. He realized Ali lowered his voice to control conversations, forcing people to lean close and listen, really listen.
Celebrities traveled to visit Ali — Frank Sinatra, Elvis Presley, Sammy Davis Jr., Mike Douglas. Dizzy Gillespie played trumpet while standing in the ring.
Ali always made time for kids. They would sit by him in his dressing room during post-sparring rub-downs. Many times, after a workout, Ali would call out to the kids, "You boys come back tonight at 7, we'll watch some boxing films." Many nights, the boys would watch Ali study reel-to-reels of Jack Johnson, the boxer Ali borrowed from most to create his incomparable style.
One night in 1974, in preparation for the Rumble in the Jungle, Ali cued film of his opponent, George Foreman. "He's a hard hitter, you know," Ali told them. "But he's slow. You know when it's coming."
Ali further explained that he planned to negotiate loose ropes into the fight contract because they would better absorb the energy from Foreman's punches when he leaned on them. That's how a 17-year-old David Crouse and a few of his buddies were among the first people on Earth to discover the Rope-A-Dope, the secret to Ali retaining the heavyweight title and the most famous gambit in boxing history.
On the map
Ali visited the camp less after his career ended, but still he returned. When he learned of his Parkinson's diagnosis, Ali retreated to Deer Lake. He drove up and down the road and told neighbors of his fate, pleading with them not to tell anybody. He stayed for six months, collecting his thoughts. "He just wanted to be alone," Dillman said.
In 1990, Ali returned to Deer Lake to reopen the camp as a sanctuary for unwed mothers. Crouse had kids of his own by then, and he drove behind Ali's bus. When Ali walked down the steps, Crouse greeted him. "Hey, Champ," Crouse said. "Remember me?" Ali's eyes lit up. He picked up Crouse's 3-year-old son, Brian, and kissed him on a cheek. Crouse handed Ali a promotional booklet he had signed in 1973. He signed it again, his hand trembling from Parkinson's.
"He always said, 'I'm going to put Deer Lake on the map,' " Crouse said. "And he did."
Against his desires, Dillman is selling the camp. He once trained karate students in the gym, and his attempt to convert the camp into a bed and breakfast failed. He wants to keep it, to pass it to his son, but he needs the money to settle a divorce. Since Ali died, buyers have "come out of the woodwork," Dillman said. He will sell only to someone who promises not to change the camp too much, he said, and two
financially viable buyers have emerged.
Ali returned to Deer Lake for the last time in 2001 or so, Dillman said, making a detour during an appearance in Philadelphia. He rode through the property in a limousine, too weakened from Parkinson's to leave the car.
Even as his body withered, Ali's love for the place remained, undiminished by disease or age. The last time Dillman and Ali spoke over the phone, Ali brought up the camp. "Are my boulders still there?" he asked. "I love those boulders."
Ali and Dillman hadn't spoken for years, Ali ravaged by his disease, their lives sliding in different directions. Not long ago, though, a photographer Dillman knew from the '70s visited Ali and showed him old pictures. The photographer called Dillman and recounted what
had happened.
"He was told, blink once if you like, and blink twice if you don't like it," Dillman said. "Every time, he blinked once."